Environment and energy consulting/
service
Environment and energy consulting
Home > Environment and energy consulting/service >
Environment and energy consulting
Environmental Equipment Consulting (Diagnosis and Advice)
Seshin Clean provides a wide range of services related to overall facilities including research, analysis, diagnosis, and counseling based on our continual research and development activities and extensive field experience.
Bio Gas Recovery Process Chart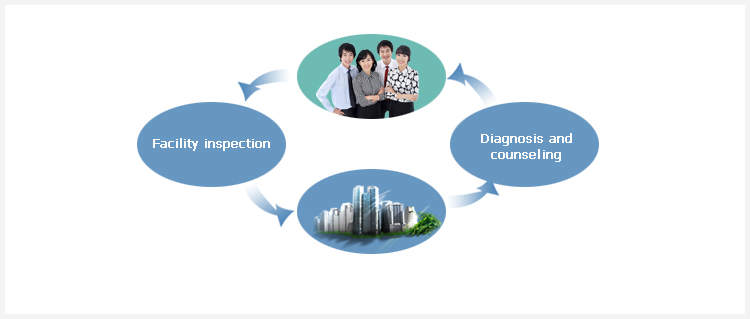 Wastewater treatment diagnosis
We analyze your wastewater status and provide the optimal wastewater treatment process that perfectly suits your working environment.
Environment-related Technical Support
We provide support for new technologies intended not only to verify the feasibility of a new wastewater treatment process and unit process adequacy but also to ensure stable wastewater treatment operation.